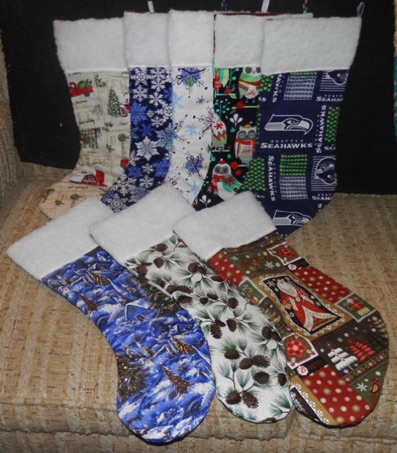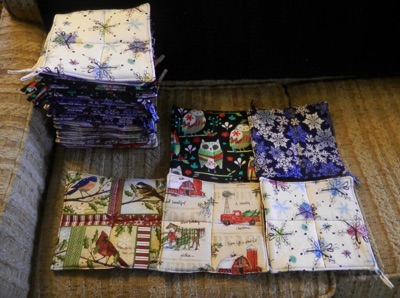 Keepsake Stockings
Pretty prints, quilted lining, furry top,
and lots of room for goodies from
Santa. These big stockings, (about
16" long), will be treasured for life.
8 designs, only $15 each.
Ordered from top left.
Holiday Pot Holders
A cute way to serve you holiday
meals or party food. I have several
of each design. Thickly padded,
$5 each.
Mug Rugs
Brighten up wherever you set your cup
or glass for the holidays. Aprox. 4 1/2"
across. $1 each